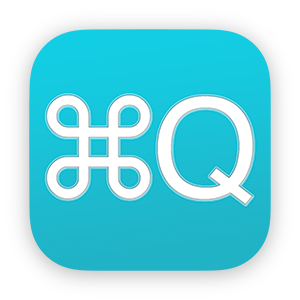 CommandQ for macOS
Never accidentally quit an app or mistakenly close a window again.
Requires macOS Big Sur or Monterey.
Intel and Apple Silicon compatible.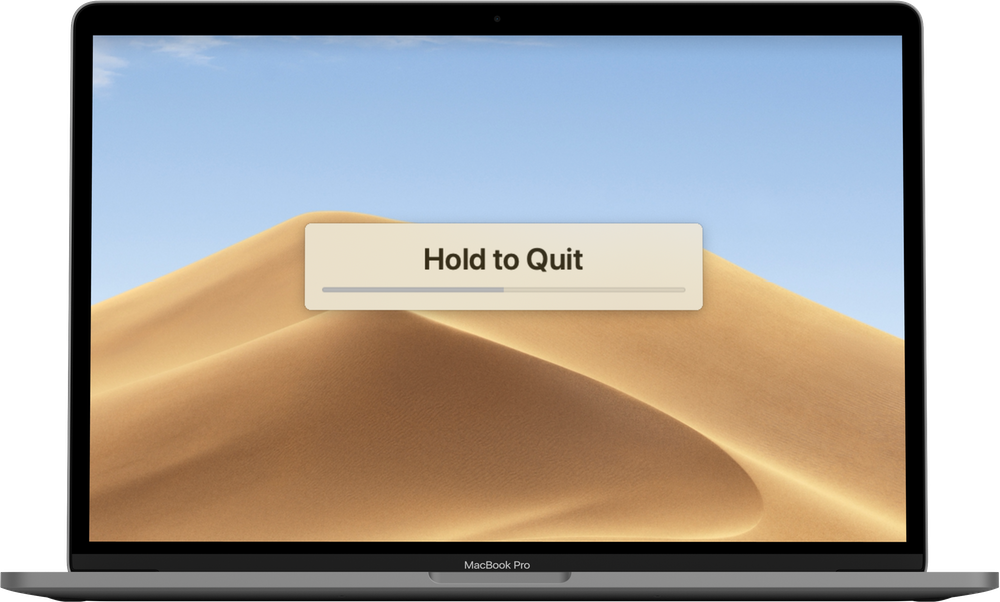 What is CommandQ?
Have you ever accidentally hit ⌘Q and quit an app when you really meant to press ⌘W to close a window? CommandQ stops apps from quitting unless you hold down ⌘Q for a short delay. This gives you time to catch your mistake and let go before the app quits. Simple. Effective. Awesome.
CommandQ can work with all your apps, or only the ones you specify. It can even prevent you from accidentally closing windows, too!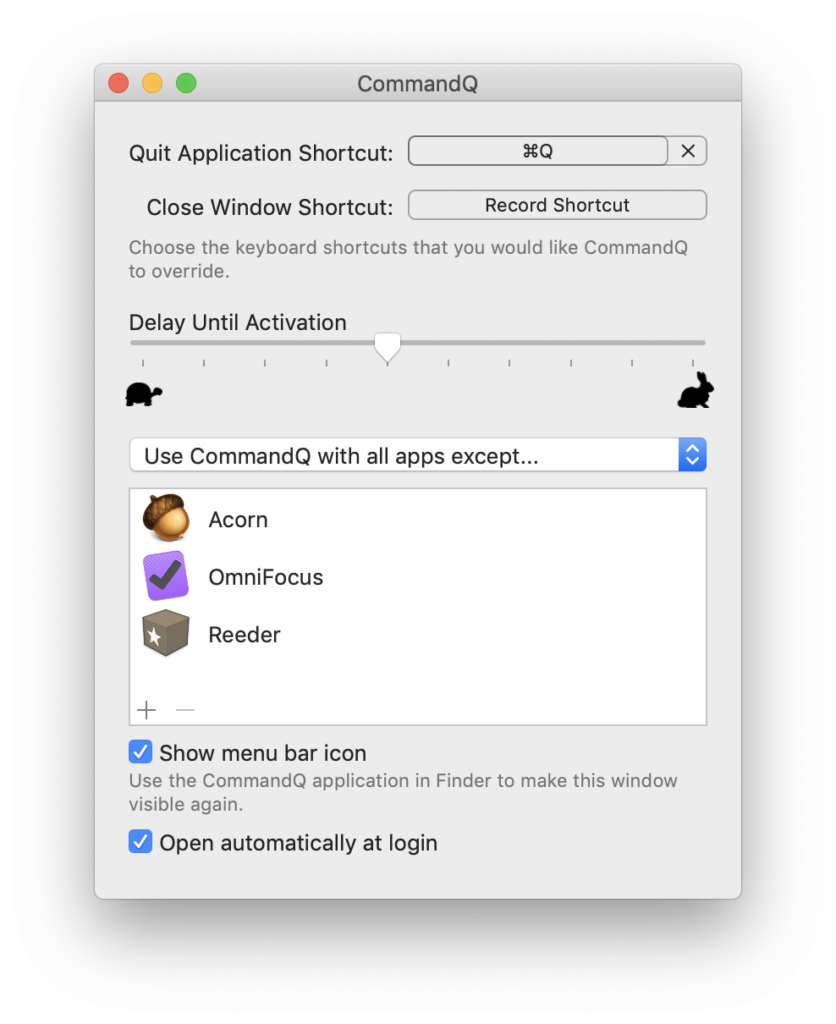 A little history about CommandQ…
CommandQ 1.0 was originally released way back in 2011. It was a simple app that solved a simple problem we had ourselves. It turns out a lot of other Mac users found it helpful, too. Nearly 20,000 of them!
Unfortunately, CommandQ quit working when Apple released macOS 10.14 Mojave. So, we decided to take a little bit of time and rewrite the app using modern macOS technologies, squash all the known bugs, and add a couple of new features. We call it CommandQ 2.0, and we hope you love it as much as we do.