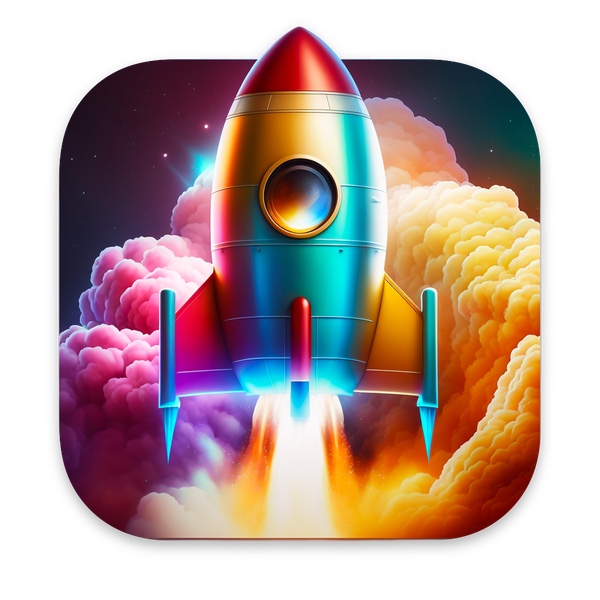 Fastmarks
for macOS
Requires macOS Big Sur, Monterey, or Ventura.
Intel and Apple Silicon compatible.
…is a Mac app for searching and opening your web browser bookmarks.
It's fast.
Like, 🚀 fast.
It's like a nerdy Spotlight for your bookmarks.
100% keyboard-driven — don't touch that mouse.
⌨️🚫🐭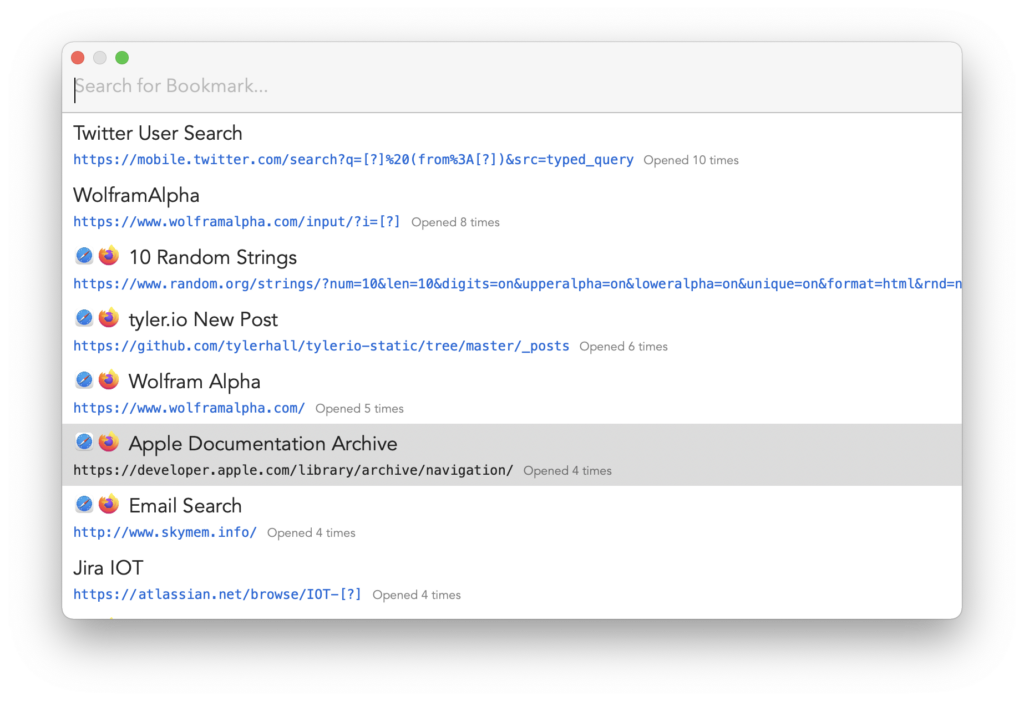 Fastmarks is for…
…people who prefer the keyboard.

…people with lots of bookmarks.

…people who use more than one web browser.
Watch a 16 second demo?
Here's how fast it is to open three bookmarks with Fastmarks…
Just press the hotkey of your choice (I use ⇧⌘/ ) to open Fastmarks from anywhere on your Mac. Type a few letters, pick the bookmark you want, and press ↵ to open it.
Bookmark Templates
And check out bookmark templates…
You can make bookmarks with placeholders that Fastmarks will prompt you to fill in each time. This lets you bookmark favorite web searches or jump straight to web pages you don't know in advance – like Jira tickets, customer order pages, you name it. Watch…
Make a Better Browser Home Page
You can set your web browser's home or new tab page to one that is dynamically generated by Fastmarks on the fly. This gives you instant access to your most frequently visited and recently opened bookmarks. As well as your bookmark templates.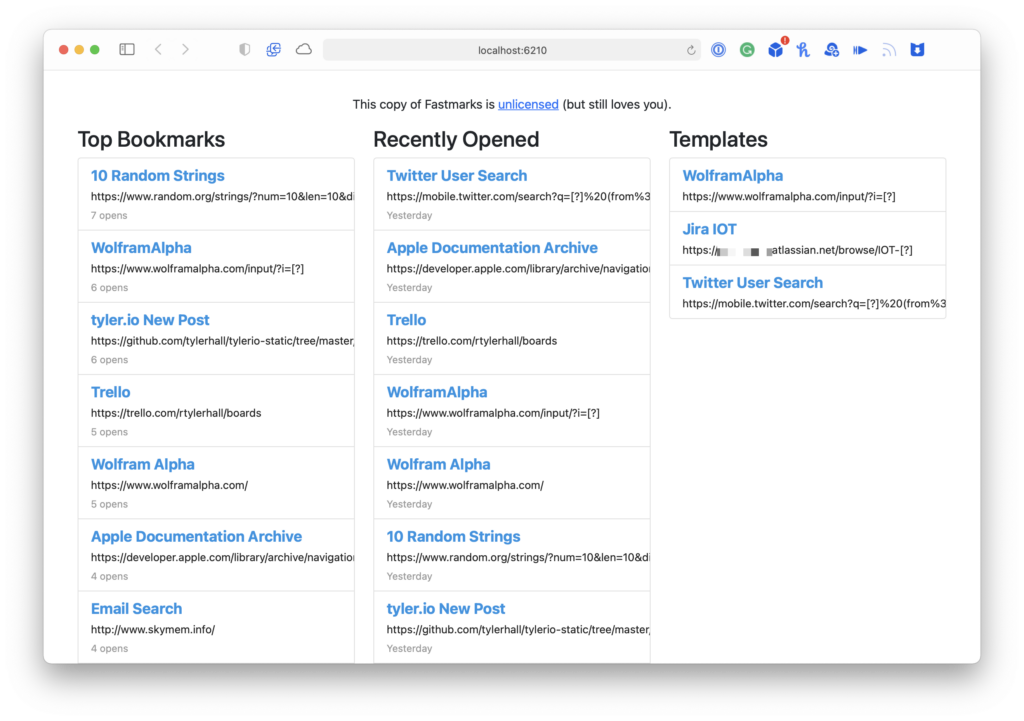 Secure, private bookmark syncing.
Did I mention your Fastmarks custom bookmarks sync securely and privately over iCloud to all of your Macs?