I'm a plan text aficionado. Can I get some statistics about what I'm writing?
The info sidebar (which you can collapse if you don't care to see it) provides live totals as you type.
From the number of characters and words to whitespace, sentences, and even how long the average person will take to read your document aloud.
Each number updates live – and even adjusts to summarize any text you select.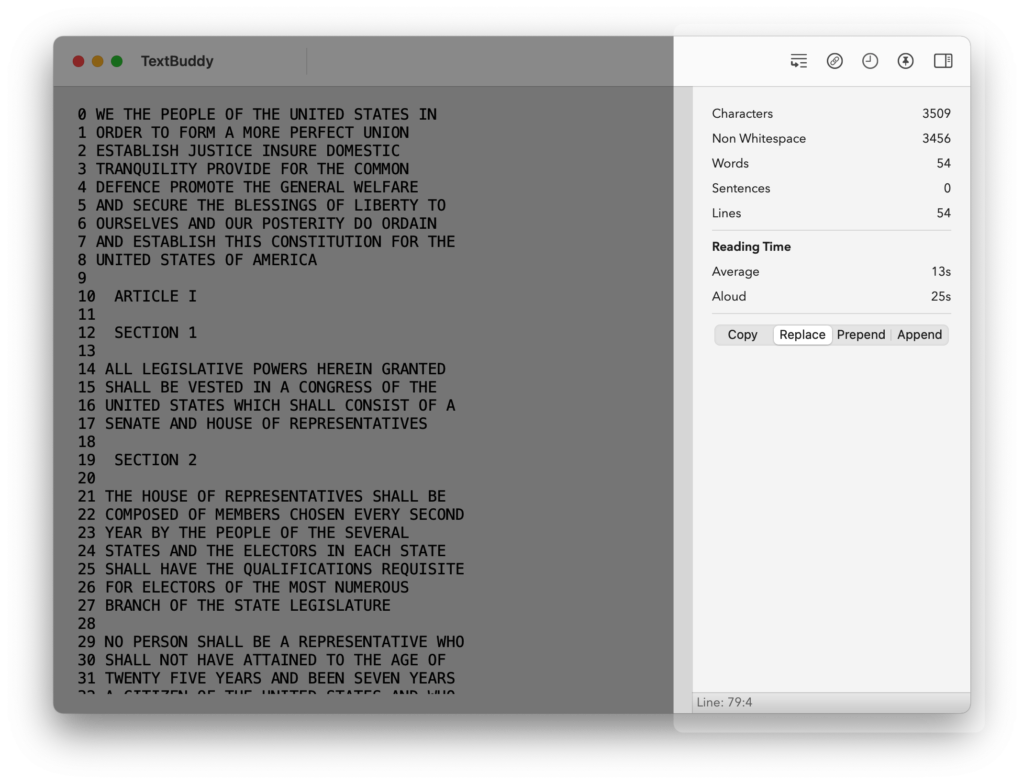 If you're like me and occasionally need precise text measurements, TextBuddy also gives you the exact location of the text cursor and the range of your selection.